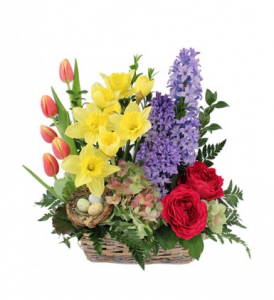 People all around the world have celebrated Earth Day every April for decades. What started as a celebration at thousands of colleges and universities across America back in 1970 has grown to be a global celebration. The holiday has evolved quite but the mission remains the same: To protect the environment at all costs and to promote the idea that everyone should be playing a part in doing what's best for the Earth on a daily basis.
If you're taking part in Earth Day festivities on April 22, 2018, start by decorating your space with fresh floral arrangements from Cole's Flowers.
Cole's Flowers is a big believer in using the beauty of flowers to show people the importance of caring for the Earth and all that it creates. Take a look at a few of the floral arrangements that would be best to acknowledge Earth Day this year.
Bring Your Garden Views Inside
Nothing will make you appreciate the Earth quite like a trip to your garden. Between the flowers that are in full bloom and the birds that congregate inside of it, it's impossible to spend time in a garden and not be thankful for what the Earth provides. Now, you can get that same feeling in your home with our PreviewBlissful Garden Flower B
asket filled with blue hyacinth, yellow daffodils, hot pink garden roses, orange and yellow tulips, green hydrangea, and a bird's nest to top it all off.
Consider Blooming Beams of Sunshine
While a basket filled with colorful flowers will no doubt remind you of the Earth's beauty, there's a much simpler arrangement that will also do the trick. Our Pot O' Sunflowers Topiary Arrangement is designed to brighten up any room by celebrating both the sunflowers themselves and the lotus seed pods that emulate the brown spot located in the middle of the sunflowers.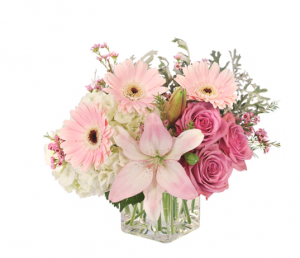 Brighten Up Your Morning with Florals
Mother Earth often looks the most beautiful first thing in the morning when the sun is coming up and showing its first signs of light. You can capture that feeling with the Quiet Dawn Bouquet that features soft pink gerberas and roses side by side with lilies. You'll be reminded of the new life that's popping up all around you constantly and remember not to take the gifts the Earth gives all of us for granted when you have this bouquet around.
Celebrate Earth Day this year with one of these fresh floral arrangements or with another Cole's Flowers arrangement. Call us at 802-388-4003 to place an order.