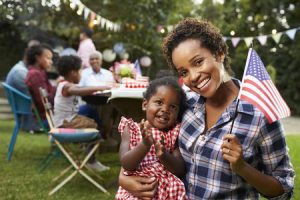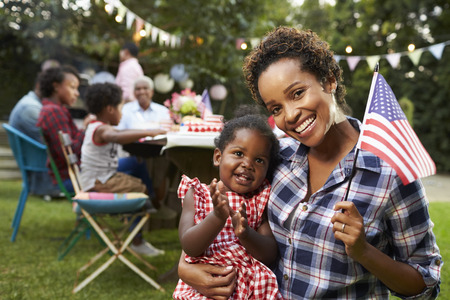 With summer quickly approaching there are a few patriotic holidays coming up. If you are planning to host a Memorial Day or the Fourth of July, take your décor up a notch by adding beautiful floral arrangements.
Floral arrangements are a great way to accentuate your patriotic event. Flowers will also add a lovley fragrant scent to your party venue. Our arrangements also include beautiful balloons that will add decor and style to your party.
When hosting a party, it is important to include the following aspects:
Décor– aside from flowers, you will need other party decorations to bring your party to life.
Venue/ space– A fourth of July party is the perfect opportunity to have fun and enjoy your backyard.
Activities– Interactive games like ring toss are a great way to get your guests to socialize and have fun.
Food/ drink– The best kind of foods for these types of events should be easy to eat/ finger foods. Hamburgers, hot dogs, and corn on the cob are great foods for a backyard barbecue. You can also save money by asking your guests to bring side dishes.
These kinds of holidays can be perfect for backyard get-togethers. A simple set up with casual and fun decorations can transform your party space.
Patriotic holidays like the Fourth of July mean a late night of watching fireworks. To entertain your guests while waiting for the sun to set, consider setting up game stations. Parties like this usually include a mix of adults and children. Fun activities like corn hole, jumbo Jenga, and lawn twister will be great interactive activities to entertain party guests of all ages.
If you are looking for floral arrangements for your party, visit Cole's Flowers in Middlebury, Vermont. We are dedicated to exceeding all your floral needs. We have a range of red, white, and blue floral creations to celebrate, remember, or decorate. Visit our website to see a variety of patriotic themed arrangements.