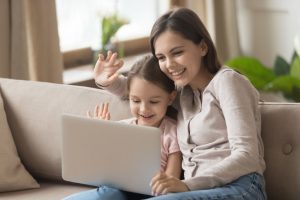 With changes happening around the world every day, it is important to remain close to our loved ones. While many people are unable to spend time with friends and family physically, there are still many ways to connect despite being far away.

Here are a few ways to stay connected with the ones you love: 
Catch Up With Video Calls 
Thanks to modern technology, it is still possible to see friends and family, even if you are not physically with them. Try to call those who you cannot be around at least once a week to check-in and see how they are doing. This is great for those that live alone and don't have much contact with others.
Host A Movie Night
It is possible to watch a movie with friends and family even if they can't be there with you. Using the Netflix Chrome extension, you will be able to sync your movie playing times with others to watch a movie at the same time. There is even a comment section to allow you to chat and comment on the film as you watch. 
Create A Book Club 
Reading is an excellent escape from reality that allows your creative mind to grow and also helps with memory retention. Now is a great time to indulge in a good read. Whether you choose a brand new book or one of your old favorites- include your friends and family! This is a great way to stay connected and give you something to talk about during your calls. You can host group discussions via video calls and see what everyone's opinion was on the chapters you read.

Dance Party 
This is another way to stay connected and also workout. Dancing helps get your heart rate up and release endorphins, which can help relieve stress. Consider hosting a dance party with your friends and family via video calls. You can use Pandora's music service to play songs. 
In addition to dancing with your friends and family via video calls, you can also try dancing outside with your neighbors! Many communities across the nation are taking to the streets to stay connected with those around them. Try connecting with your neighbors via email to host a dance party. Use a stereo to ensure everyone on your block can hear and join in with the party. 
Send Flowers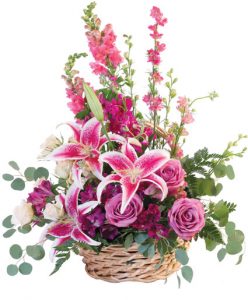 Sending flowers to friends and family is a great way to show them that you care. Receiving flowers from someone who loves you can help boost your overall mood. According to The Emotional Impact of Flowers Study, conducted by Rutgers University, people reported that they felt less depressed after receiving an unexpected floral delivery. This positive feeling also lasted up to three days. This is a great way to lift the spirit of those struggling to cope with isolation while social distancing. 
Coles Flowers in Middlebury, VT has a variety of floral arrangements and gift baskets to give to friends and family. With bright floral arrangements like the Garden Pink Arrangement and the Pink Floral Fantasy Basket,  you can bring joy to those who mean the most to you during these tough times. 
Coles Flowers provides no-contact delivery and curbside pickup to ensure the safety of our customers. 
Browse our Any Occasion arrangements to find the perfect choice, then place your order online or call Cole's Flowers at 802-388-4003 to order your floral arrangement today! 
Can't find the right arrangement? Use our Custom Design option to create your own personalized arrangement. You can also add balloons, chocolates, and stuffed animals to make the most of the arrangement!