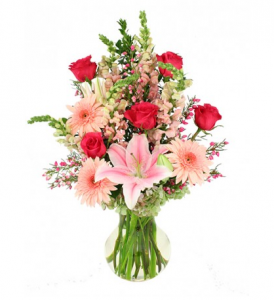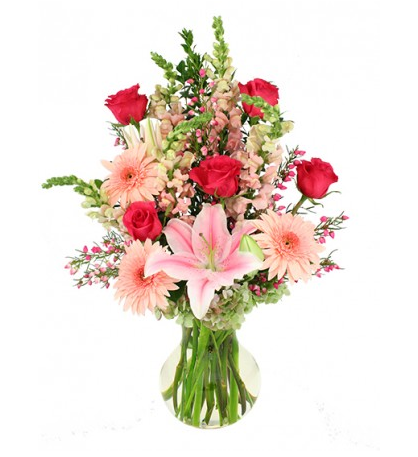 This year, Mother's Day falls on May 13th, giving us the opportunity to celebrate the loving, strong women in our lives who raised us that made us into the people we are today.
At Cole's Flowers, we designed a number of unique floral arrangements with Mother's Day in mind.
Below we've highlighted a few of those bouquets but you can view all of our Mother's Day arrangements on our website.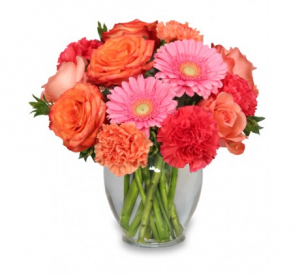 A Slice of Perfection
The saying does go "nobody is perfect" but mothers certainly come close. They selflessly give to the people around them with no intention of getting anything in return. Our Petal Perfection is a stunning bouquet filled with coral roses, peach roses, carnations, and more. It is the perfect thing to give to a mom who has given so much over the years.
Express Your Indefinite Love
Your mom will love you always and forever, guaranteed. Tell mom that your love for her is eternal with our Always and Forever bouquet filled with succulent red roses, intermixed with subtle purple caspia. It is an innovative twist on a timeless classic that is sure to show gratitude in a new way.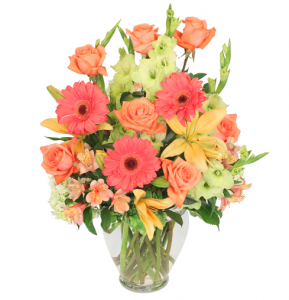 Celebrate Mom's Brilliance
We've all called our mom in a moment of crisis because she seems to always have the answers we're looking for. Thank her for her brilliance with our Brilliance Bouquet. Filled with peach lilies, orange roses, and coral gerberas, it will light up mom's life the way her never-ending knowledge lights up your own.
Acknowledge Unconditional Love
We reserved our Unconditionally Arrangement for last because of what it represents: that the love for your mother is unconditional, no matter what. This arrangement is sprinkled with pink lilies, hot pink roses, pink gerberas, and green hydrangea, perfect for springtime as well.
Find these and more beautiful Mother's Day bouquets from Cole's Flowers to show your mother how much you love her, not just on Mother's Day but every day.