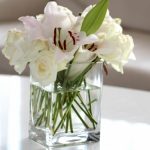 Nature has brought to us, throughout the years, a vast array of wonderful and beautiful features. Flowers, for example are one of those features that offer us many different purposes, even though we only seem to assimilate them to feelings of sentiment. Sure, when we screw up in a relationship and try to mend things, we buy our significant other flowers as an aid to our apology. However, this isn't the only purpose that it brought to us by nature's stunning flowers.
One useful purpose of flowers to any homeowner or gardener that takes pride in the outlook of their home is landscaping. Whether you decide to assemble them planted in the ground, or put together an assortment to include within your trees or shrubs, flowers add depth and attention to your landscape.
Another purpose that many might not know about flowers is that they act as a food source for animals. Animals will eat flowers where they lie in order to get proper nourishment, and humans will actually cook or use edible flowers as a garnishment on a dish.

Furthermore, we are all pretty much accustomed to the traditional sentimental purpose that flowers give us. Most times you will see an assortment of flowers at a funeral, which adds a sense of peace and beauty to such a somber occasion. Alongside that, weddings will also display arrangements of flowers as they act as a focal piece to the design and layout of the event. Finally, probably one of the biggest and most important but overshadowed purposes of flowers is the use for medicine. Many scientists and doctors will often times use flowers and crush them in order to utilize for medicinal purposes.

As you can see, flowers aren't just the fad we all perceive them to be, created by some sap who ticked off his girlfriend one day and decided to hand her something beautiful to take her blues away. They offer us so much more than just beauty and marvel, they offer us resolve.