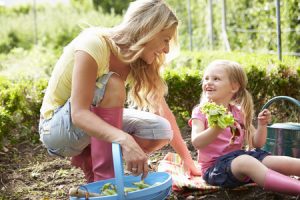 Just like any living creature, plants need "food" and water to survive, but these complex living organisms thrive with the help of other elements like sunlight, compost, and… a good talking-to?
Many horticulturalists believe that talking to your plants can result in better growth cycles. According to a study conducted by MythBusters, plants that were exposed to recorded soundtracks performed better and grew faster than plants that were grown in a silent environment. In this experiment, MythBusters used three different control groups. One group was exposed to recordings of pleasant, loving praise. Another group was exposed to recordings of cruel insults and the last group was completely silent. Both the positive and negative recordings plant groups performed about the same-although we don't recommend hurling insults at your Dumb Cane Plant– it can be concluded that plants respond to the vibrations of sound, not necessarily the context of speech.
Although plants don't have nerve cells like humans, scientists have proven that plants have neurotransmitters that produce dopamine and serotonin.
In another study conducted by the Royal Horticultural Society, 10 plants were exposed to recordings of both men and women. Researchers believe that the plants would respond better to the male voice but, after a month the plants that had been attached to the female voices grew an average of an inch taller than those exposed to the male voice.
Talking to your plant also helps establish a relationship and will help you remember to routinely water and ensure that it receives adequate sunlight.
There are many benefits to having a plant in your home which includes air purifying, reducing stress, and reducing background noise. If you are interested in adding a new plant to your home, consider Coles Flowers in Middlebury, VT. Cole's Flowers provides professional service and high-quality floral items. Browse our extensive selection of plants today