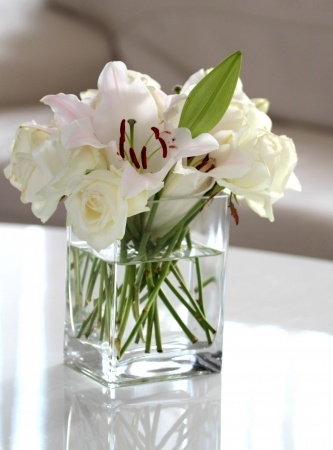 Nothing is quite as refreshing in home décor as a bouquet of fresh seasonal flowers. They easily take your home from boring to cheery. As a florist, we know loads of people who come in weekly to get their fresh flowers to bring as a gift, or decorate their own homes. Fresh bouquets are a great way to show that your home is loved, and well taken care of. Autumn is the best season for fresh floral harvests. It's clear from the wide variety that you will see at the florist this time of year that fall is the best season to find beautiful flowers. This fall, consider stopping in and asking for one of these awesome seasonal flower options:
Mums
An elegant classic, mums are an autumn bloomer. Mums are definitely a great choice for those looking for outdoor plants that will be in full bloom in the fall months. Their bright colors add a splash of interest to your outdoor or indoor spaces.
Asters
Asters are often referred to as the grand finale of the perennial garden. They bloom brightly in a variety of pinks, blues, purples, and white. These little flowers are great not only for aesthetic appeal, but they also attract a variety of wildlife.
Roses
Roses are available at all times during the year, but very few people realize that autumn is when they can be seen blooming seasonally. If you are look for an elegant and classic flower bouquet, go for a dozen yellow, orange, or red roses. Nothing is more attention grabbing and uplifting than a bundle of roses; especially if they came from someone you love.
Sunflowers
A classic flower that is at its peak in the late summer and early fall, sunflowers are the biggest and brightest flowers you'll see around this time of year. The giant buds are world famous, and look classic in any setting.