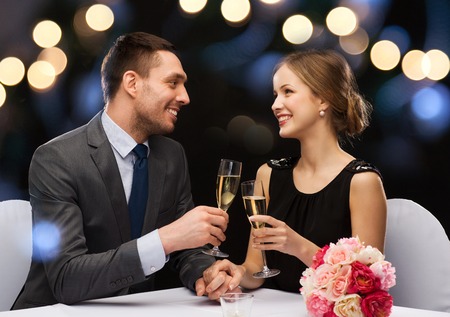 This American holiday, Sweetest Day is celebrated on the third Saturday in October each year and is coming up fast – this year celebrated on Oct. 19th.
Sweetest Day dates back to 1922 when Herbert Birch Kingston, a candymaker in Cleveland, Ohio, decided to distribute candy and small gifts to orphans, people confined to their homes and others, according to a history posted by Hallmark. Kingston's goal was to bring happiness to people who often feel forgotten, and in the decades since, the idea of spreading Sweetest Day cheer has spanned from family members to significant others and from coworkers to acquaintances.
A great way to spread some love and friendship this Sweetest Day is with a floral or candy gift from Coles Flowers.
Placed in a classic urn vase, these eye-catching purple flowers will be the talk of the office when you surprise your sweetheart with this bouquet on Sweetest Day. The bold colors will proudly announce your feelings of love and affection and keep them smiling all week.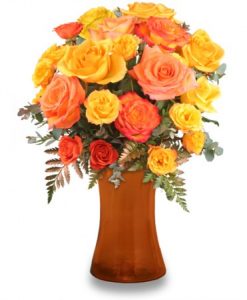 Full of warm-colored blossoms, this arrangement is a perfect celebration and representation of the October and autumn season. This beautiful assortment includes orange gerberas, fuchsia stock, dark orange alstroemeria and orange spray roses. Fill friends and family alike full of cheer on Sweetest Day with this arrangement.
Roses will forever be the ultimate symbol of love, and our Sweetest Day selection would be incomplete without this rosy arrangement. Orange and yellow roses and miniature spray roses create a blissful, attractive bouquet in amber shades. Use the upcoming holiday to brighten up someone's home and life with this gorgeous arrangement.
Embrace the "sweet" in Sweetest Day with this chocolate lovers' basket, full of delicious chocolates perfect for satisfying any sweet tooth. Include balloons or stuffed animals to really put your gift over the top. This basket is perfect for friends, family, loved ones or to put out in the office for anyone who may be forgotten, truly embracing the original tradition of Sweetest Day.
Visit Coles Flowers, full range of bouquets and gifts or ask about custom-designed gift options online now, or call us today at 802-388-4003 to place your order.