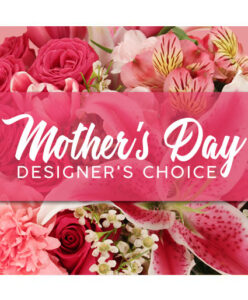 Choosing a gift for the special woman in your life can be difficult, especially when they do so much for you and your family. How does one show all their love and appreciation for someone in a simple present?
Here are a few tips to help you choose the perfect Mother's Day gift this year!
Get Sentimental
A sentimental gift from the heart never goes out of style. Perhaps a photo album filled with your favorite moments together, a copy of your mom's favorite book, or something that reminds her of childhood. Your gift does not have to be an extravagant affair, but it should be meaningful and specific to your mother figure.
Write a Heartfelt Letter
Any mother would love a heartfelt letter. Take the time to consider what you appreciate about your mom and how you're thankful for her. Present a sweet hand-written sentiment that tells her why you love her and what she means to you. She will love your heartfelt words and be able to reread your letter for years to come!
Give Her Time to Herself
Any busy mother can attest that no matter how much she adores her children, time alone to do whatever she pleases is often rare and much needed. Take the kids for the afternoon so she can have lunch with friends, or maybe book her a spa day to be pampered and finally get some relaxation time in. Give your mom a break from her usual responsibilities, and she will be truly grateful.
Send Flowers
One of the most time-honored, traditional gifts to give to mothers everywhere are flowers. If you are unable to see your mom on Mother's Day this year, sending flowers is a great way to show your love and appreciation from far away. They can even be given along with the other gift ideas mentioned. From classic pink roses to custom arrangements, flowers are the perfect way to express your love.
At Cole's Flowers, we work hard to prepare the perfect Mother's Day bouquets for the important and beloved women in your life. We offer a range of floral options, from our premium designer's choice to beautifully curated basket arrangements.
Call us today at (802)388-4003 to learn more about our Mother's Day floral options!