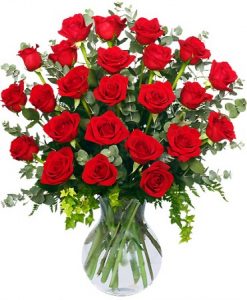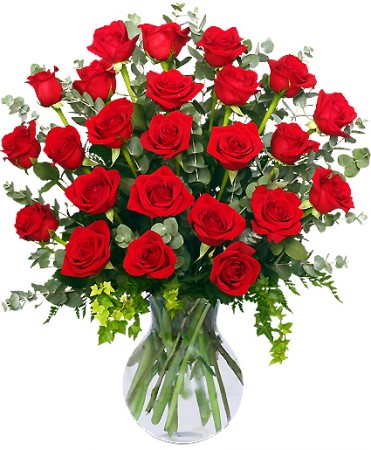 Roses are usually synonymous with Valentine's Day, but there are so many beautiful colors to be had  year-round. Whatever the message, there's a rose color for that.
Check out our gifting guide to rose colors and their meanings below.
Red: This color is the most popular of the bunch. An auspicious symbol of love, the red rose is ideal for expressing your romantic side.
Yellow: Yellow is the color of friendship and joy. This color rose can be given to just about anyone. When you gift someone a yellow rose, you are letting them know that you appreciate them.
Pink: This is an ideal color for celebrating Sweetest Day. The pink rose is perfect for budding couples who have just begun dating, or a pretty gift for a loving sister or mother.
Peach: Peach is normally chosen by people who want to express gratitude. Do you want to thank a neighbor? A peach rose would certainly brighten their day.  
White: The white rose represents purity, peace, and innocence. In a wedding context, the white rose is a symbol of new beginnings. White is also the color of remembrance.
Salmon: Salmon is the color of passion and vitality. Share your enthusiasm for life by gifting your best friend with a salmon bouquet. This shade never goes out of style!
Cream: This color is another "thank you" color. If you're looking for a neutral gift option for teachers and coaches, this colored rose is your safest bet.  
Green: Green is the color of rejuvenation. It could also represent new beginnings. Do you know someone starting a new job or moving to a different state? Wish them good luck on their journey with this color.
Cole's Flowers carries a variety of rose colors that can be uniquely arranged to convey your message, and can order special colors for your events. Call us today at 802-388-4003 and find out what we have in stock!